Posted on May 02 2020
The work week was long, exhausting, and uneventful, your weekend stops in front of you abruptly and the swells didn't line up how you'd dreamed all week long at your desk. Maybe some onshore winds and just a couple feet of swell or perhaps its bigger, a solid 6 foot nug but on and off side chop through the face.
We all rely on these days to get us through the next. We rely on these days for a good time. It doesn't have to be the best barrel or turn of our lives, all we want is to get in the water and HAVE FUN.
That's where the Pickup Stick comes into place. With three different size options and two major styles, the PUS series is your guarantee to HAVE FUN. Fun is what the PUS is all about and its here for you, your Mom, your friend thats learning, your Dad thats been surfing his whole life, your girlfriend, your dog, your neighbor, your…oh you get it?
It's for everyone. Now that you want one let's go through the sizes.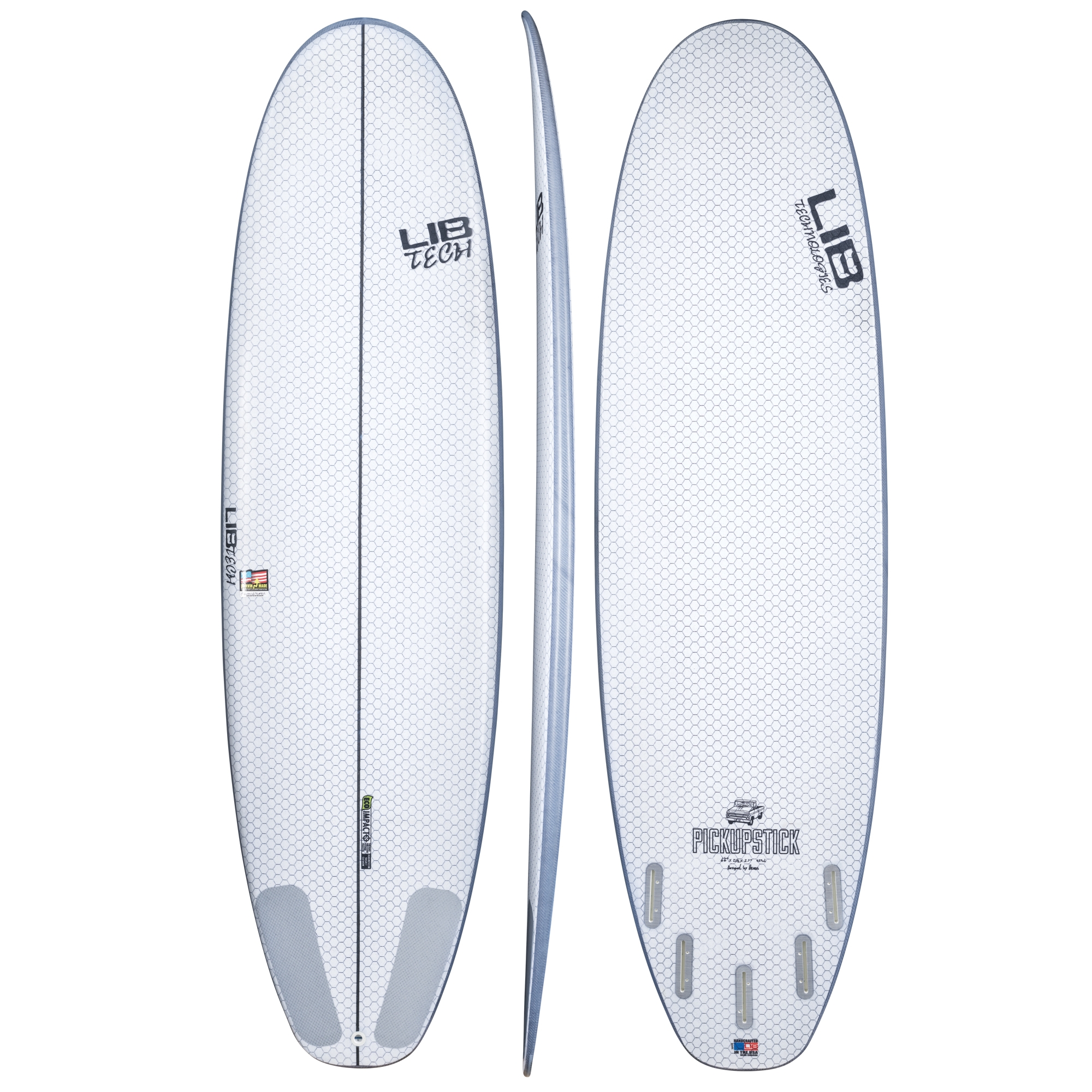 Coming in at 6 and a half feet tall, this stick is meant to be picked up in better surf. With a wide squash tail, refined but forgiving rails, and a meaty mid section, the 6'6" PUS will suit the surfer who wants to have fun with a touch of performance shortboarding. Still a mid sized higher litered fun board but with shredability, this board would be great for a beginner to intermediate progressing their surfing and stepping down to a smaller board or an intermediate to expert that wants more paddle power but something that will hold a rail through a turn with loads of speed. 
Mamma mia slice through the dough like a pizzeria with the 7' on the dot PUS. Saucey but a classic shape, the 7 footer is the Urban Surf pick up stick PICK due to its versatility, maneuverability, and ease. Glide into something head high or just a foot and be able to swing the board around with that narrower rounded tail. Step that foot back and you'll feel her smoothly grip that icy PNW salt water, easing through your turn and back down the face. The 7' takes more of a longboard approach with its narrow round tail, straight midsection with volume, and round wide nose. WARNING: This board will spoil you! It paddles great, turns better, and promotes style, just slide that foot back, drop that knee and get into rhythm with the ocean while you paint a canvas with the 7' PUS. 
Oh Bertha, we always come back to you. We'll make this plain and simple cause thats what she is, 7 and a half feet of good times and endless fun. This old gal is a wave hog that'll take any surfer and force a smile on their face. With a very similar shape to the 7', this baby takes it up a notch… 6" and 6.4 liters up to be exact, but leaves you with great glide and control from surfing small summer Hobuck to winter point break goodness at the mouth of the rivers in…Bali? Wherever you are, whatever the waves are doing, chances are the 7'6" is perfect for it. So whether you're a beginner or advanced surfer and want a durable fun board to guarantee you fun, the 7'6" Pickup Stick is a must have.
To top it all of, these PUS aren't just fun to ride, but they're made stronger than any board you've ever seen! Made with environmentally friendlier resources the PUS is dang difficult to ding, making it that golden board for wherever your next surf trip is from tossing it in the back of the truck or plane. Stop worrying about dinging your stick! The PUS is no joke, if you don't believe us then TRY one out yourself! We have each size available to DEMO/RENT!